About Me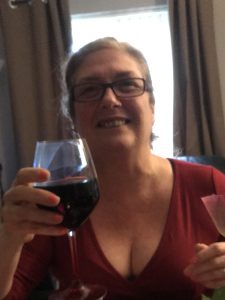 Our next stallholder is Jean of Jeaniesglass.
Hi everyone my name is jean of jeaniesglass. I have been doing glass painting and etching for about 18 months now. I use recycled bottles and jars. A lot of my designs are made to order but as you see I do pre made for craft fayres. Please contact me through jeaniesglass on Facebook (where you can see some of my other work).
I'm based in Gloucester can meet in Gloucester for collection or delivery outside Gloucester for price of fuel to be discussed.
Wishing you all a safe and merry Christmas!
https://www.facebook.com/jeanies.glass
Gallery
Christmas Bottles
These bottles are Christmas themed and are £10 each
Bottles 
These bottles are for all year round to go with summer days these are £10 each
Tealights
Assorted Christmas tea light holders these are £3 each
Cookie / Sweet Jars
Etched cookie and sweet jars, completely food safe as well as dishwasher safe. £6 each.
Holly Tea Light Holders
These holly themed tea light holders are £5 a pair.
Comment below or contact me through https://www.facebook.com/jeanies.glass