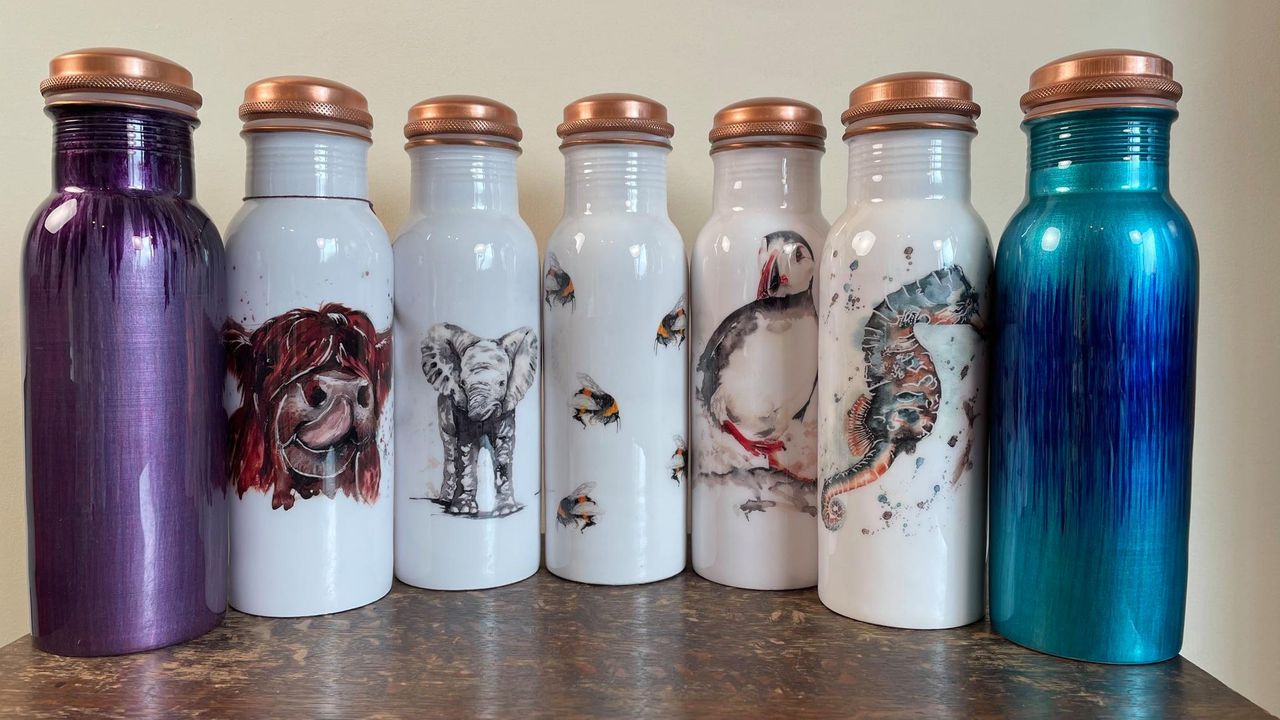 Copper Water Bottles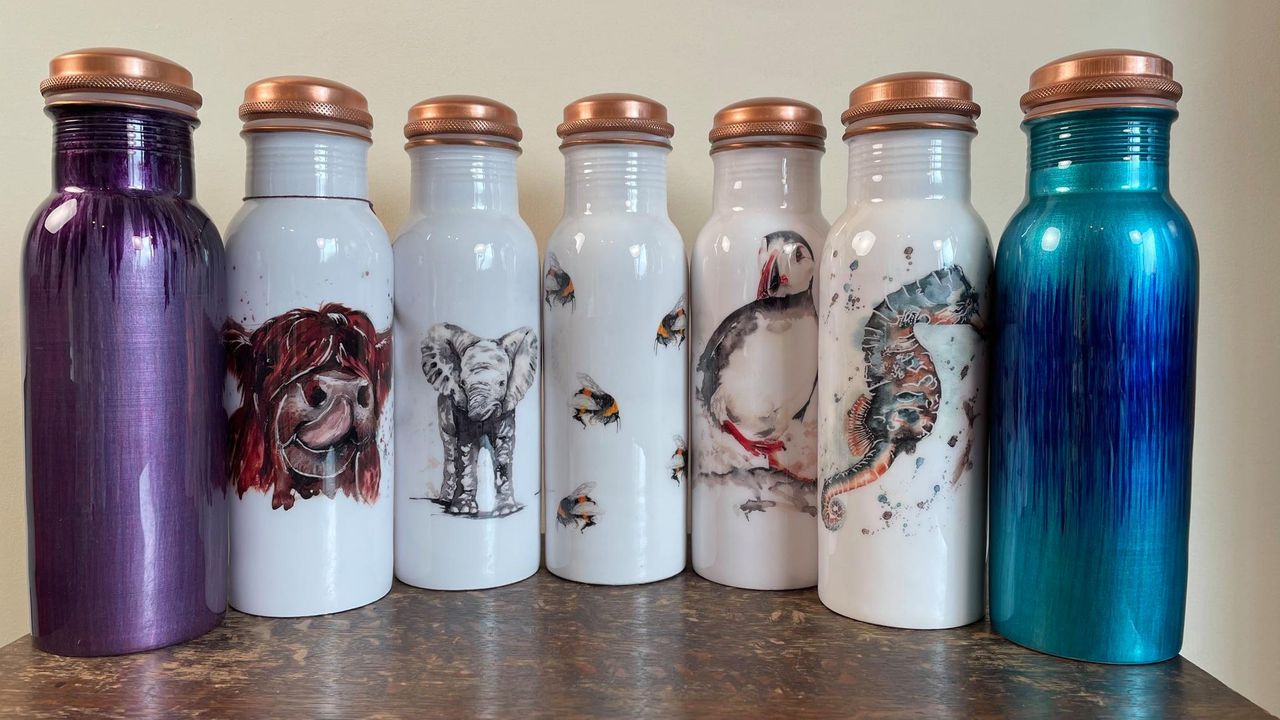 These beautiful re-usable copper water bottles are eco-friendly, recycled and recyclable! They are hand finished by fair trade artisans in India.
Copper water bottles are said to have a variety of health benefits, including helping to remove bacteria from water and helping with arthritis (and much more)!
To be used with cold drinks only (ideally water as some drinks will react with the copper), not dishwasher safe. Handwash only.
Come packaged in boxes with details of how to keep clean.
£20.00 each
Stock: 1 purple/pink, 1 small bees, seahorses – NOW SOLD, 3 puffins, 2 brushed aqua, 4 highland cows and 4 baby elephants
GoSip Travel Mugs
GoSip Cups are designed to have hot drinks on the go! They are made from natural rice husk, which is a by product as rice is harvested. The rice husks are collected from the rice mills, crushed into powder and then moulded into cups. They are 100% biodegradable (other than the silicon heat sleeve and lid) and do not contain melamine or any other plastic, they are BPA and toxin free, so nothing nasty is present to leach into your delicious Fairtrade drink!
Whilst the cups are not labelled as fair trade, they are produced by a supplier who works under the 10 principles of fair trade and they are ethically made. We wanted an awesome hot drink option and we loved the use of the rice husks, which would otherwise be a waste product.
The cups are microwave and dishwasher safe (although like many cups, the design may fade slightly with repeated runs through the dishwasher).
With care, your cup should last for many years, but when it has come to it's end, remove the lid and heat sleeve (which can be recycled) and then either plant something in the cup or soak the cup overnight, crush and literally plant your cup (or put it in the compost) and it will break down.
The GoSip Cups are £10 each.
Designs currently available: Blue Tits (3), Ducks & Swans (3), Dragonflies (3), Hedgehogs (1) or Stags (2).