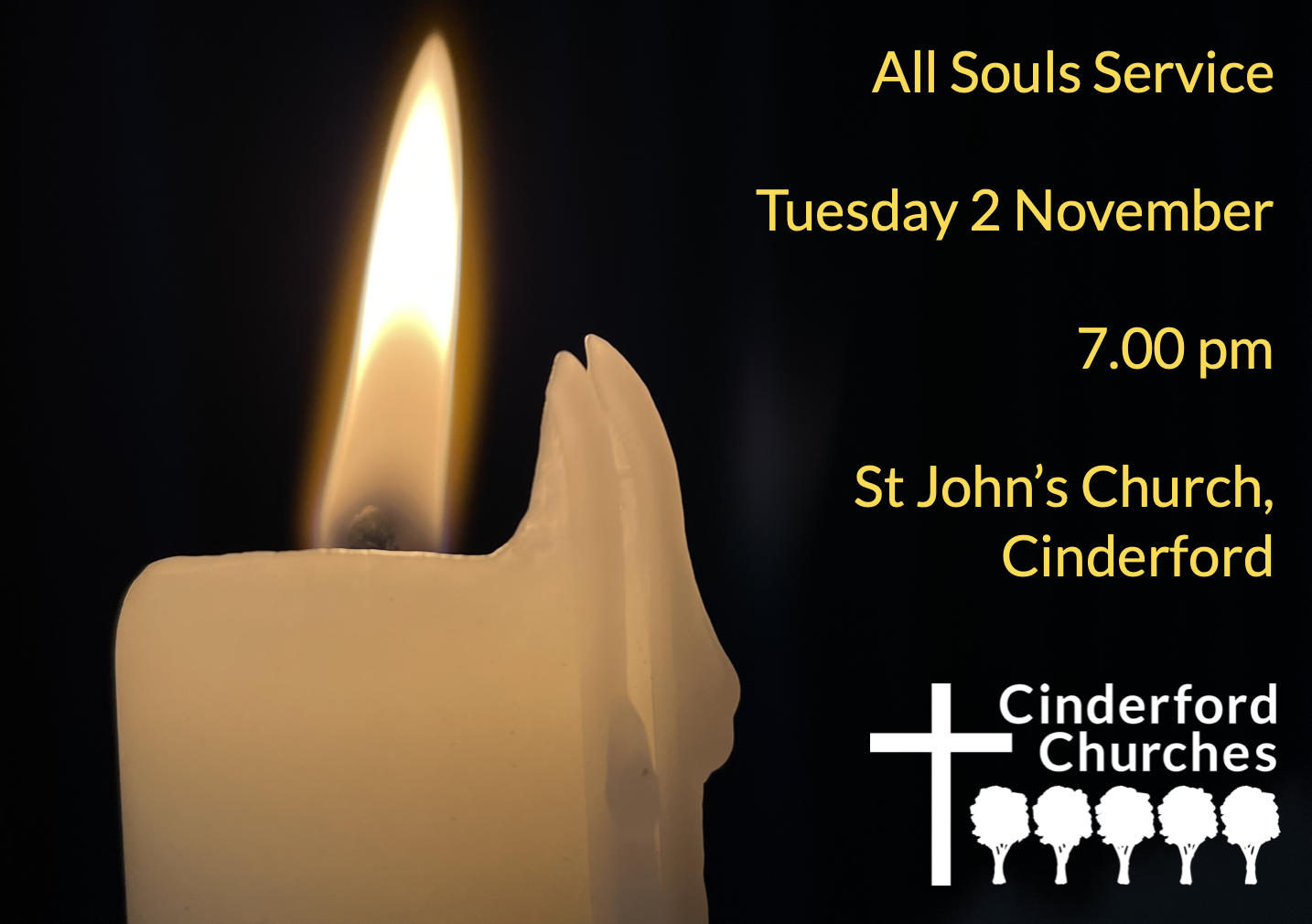 This is the time of year when the church especially remembers those who have died, and when we seek God's comfort and help in living after the death of those whom we have loved and lost.
During a special service at St John's Church on Tuesday 2 November at 7.00 pm, there will be an opportunity to recall the names of those who we wish to remember. There will also be an opportunity to light a candle in memory of lost loved ones as well as time to pray for ourselves.
Please contact Mike Barnsley, the vicar, on mike@cinderford-churches.org.uk / 01594 822286 for more information or to submit a name.
You do not need to book places, but it would be helpful to have an idea of how many people are likely to be coming, so please let Mike know if you are able to.
You are invited to wear a mask during the service for your safety and that of other attendees.